Getting an education in makeup and styling can be a great option for a variety of reasons. Depending on your preferred career path, you may decide to apply your education in either field. This article will discuss the Benefits of stylist and makeup training and requirements of each and what you need to do to get started. Hopefully, you'll see why getting this type of education is beneficial for you. Whether you want to work in the fashion industry or give makeup tutorials, obtaining education in this field can help you make the most of your skills.
Esthetician license is required to apply makeup professionally
A licensed esthetician provides a variety of beauty services, including makeup application, facials, and hair care. A license is required to perform salon and spa work, although some states don't require it. The freelancers, and people who work in retail or film and entertainment are exempt from this requirement. There are several benefits to becoming a licensed esthetician. Below are some of the top reasons to get licensed: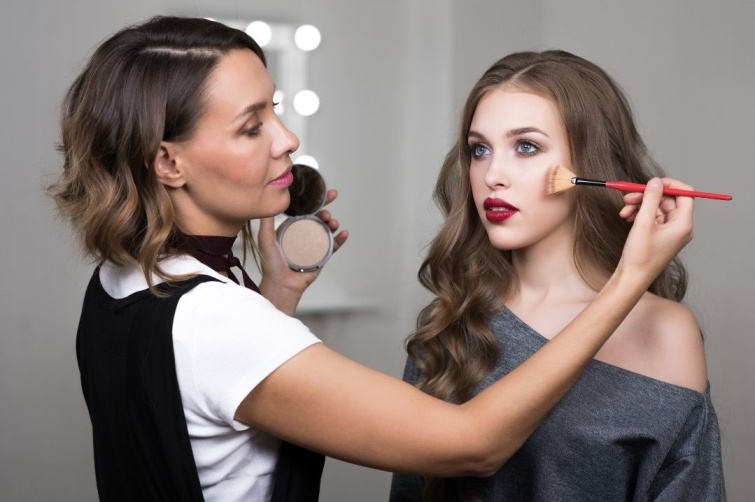 An Esthetician license is required to apply makeup for clients, and they must complete a formal program of at least six months. During their training, they will study everything from skincare to aesthetics. In addition, they will learn about the chemical composition of cosmetic products and skin allergies. They will also study different application techniques for lips, brows, and the whole body. They must be at least 16 years old and have completed a high school education, as well as a basic knowledge of art and drama.
Getting an esthetician license is not as difficult as you may think. Although the education requirements for an esthetician license are similar to those of a cosmetologist's license, cosmetologists are typically required to complete a higher number of hours in school. As a makeup artist, you will apply foundation, eyeliners, concealers, blush, and false lashes to clients. A licensed esthetician can also apply camouflage techniques.
Cosmetology license is required to provide esthetic services
If you wish to provide esthetic services, you will need to have a cosmetology license. You can get a license by applying online or visiting your local board of cosmetology. You can also look up licenses online to determine if they are current and active. You can also find out if a licensee has any disciplinary actions on record.
The Board of Cosmetology has recently adopted new rules, which will affect both the practice of a licensed esthetician and advanced practice estheticians. The new rules are mostly concerned with the advanced practice esthetician license. They also address infection control, using new products, and applying for salon manager licenses. As of August 1, 2019, cosmetologists and estheticians who wish to provide advanced cosmetic skin care services must apply for a new license.
In order to be a licensed cosmetologist, you must have a high school diploma or GED. You must also take at least 600 hours of specialized training in esthetics. Apprenticeships are not acceptable, so you must complete an approved cosmetology school. Obtaining a license is an important step in achieving success. The following information can help you get started.
Cosmetology license is not required to provide esthetic services
A licensed esthetician may provide beauty services without having to have a cosmetology license. The Board of Cosmetology issues a license for individuals that have completed at least 2,000 hours of schooling in the field. A licensed esthetician may perform dermaplaning, microdermabrasion, skin needling, and other advanced cosmetic skin care services.
The requirements for estheticians are similar to other states. They must have at least 600 hours of formal education. However, a person may qualify for an esthetician license if they have a license from another state. To apply for a license, an esthetician must send a letter from each state's board verifying the amount of education required and 600 hours of training. These letters must be mailed directly to the BCE office. Once the letter is received, the State Board will evaluate the applicant's application for licensure and will approve the application.
The new legislation has paved the way for the state to eliminate this costly licensing requirement. The state currently costs the economy $197 billion per year and nearly 2 million jobs are lost each year due to the licensing process. This new reform helps businesses and individuals alike by freeing up licensed cosmetologists and estheticians to provide services in a more convenient and efficient manner.